CAR RENTAL WITH DRIVER
Eride Rent Car is a professional, motivated and dynamic company operating in the chauffeur-driven car rental sector, also known as NCC (car rental service with driver). It belongs to the category of nonscheduled public land transport, complementary to TAXIS, in accordance with Law No. 21/92 and Veneto RL No. 22/96.
To use our car rental service with driver you must make a reservation.
Our aim is to provide a public, comfortable and flexible service, designed to solve all the problems related to urban and suburban mobility. In order to grant a NCC authorization is necessary to possess the necessary moral and professional suitability, and to pass an open competitive exam, through which it can be verified the knowledge of national, regional and municipal legislation about transport, history and geography, as well as the knowledge of foreign languages.
---
OUR STRENGHT POINTS
Here are some key points that our long-term customers appreciate more:
We are available 24 hours a day; we act efficiently, ensuring the indispensable punctuality for those who travel for business without renouncing to more exclusive comforts and higher safety standards.
Our services are all carried out with higher category cars, equipped with every comfort, respecting the environment and in a discreet and confidential manner, strictly covered by an insurance policy with maximum coverage doubling the minimum required by law.
Our drivers are all professionals listed in the drivers register of Treviso
All our vehicles are equipped with portable GPRS for on-board payment by credit card.
We are available for car-pooling services, individual bookings on request, offering the possibility to issue invoices.
We have sedan and minivan made by Mercedes and Ford, car manufacturers guarantees of security and reliability, to meet all customer needs, up to 8 passenger seats.
THE HEADQUARTERS AND THE MUNICIPALITY OF "PAESE" (TREVISO)
Our services are available throughout Veneto (Italy), but we pay special attention to calls coming from the areas around our operation headquarters in Via Don Luigi Sturzo in Castagnole di Paese.
We make accompanying service for people to and from Paese, even collectively, to Treviso historical center and neighboring towns.
By resolution no. 26 dated 03/03/2014, in accordance with the local authority regulation on "car rental public services with driver", Paese City Council has set up for us the municipal parking in Piazza Andreatta, near the Church.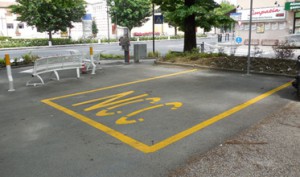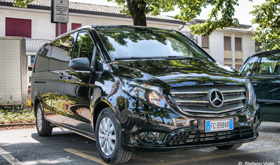 ---
CAR FLEET NCC
ERIDE Rent Car has a car fleet for car rental service with driver consisting of different models of Mercedes Benz and Ford cars.
Equipped with the most modern options and technologies to ensure maximum safety and comfort on the road: ABS, airbags, seat belts with pre-tensioners, localization tools and alarm with GPS technology for the safety of driver and passengers, navigation devices, POS terminals for ATM and credit cards payments directly on board.
In accordance with the safety regulations about the nonscheduled public transport of passengers, cars are constantly monitored both from a mechanical/technical point of view and regarding periodic and extraordinary maintenance, as well as annual tests.
They are covered by RCA insurance including third parties transported, taken out with a leading Italian insurance company and with maximum coverage doubling the minimum required by law.
They enable the installation of any removable media of various measures for the safety transport of children, that are baby seats which are installed on board for free with a simple parents request.
Driven by professional and qualified drivers only and entered in the respective Drivers Register of Treviso.
These are just some of the models available to our customers: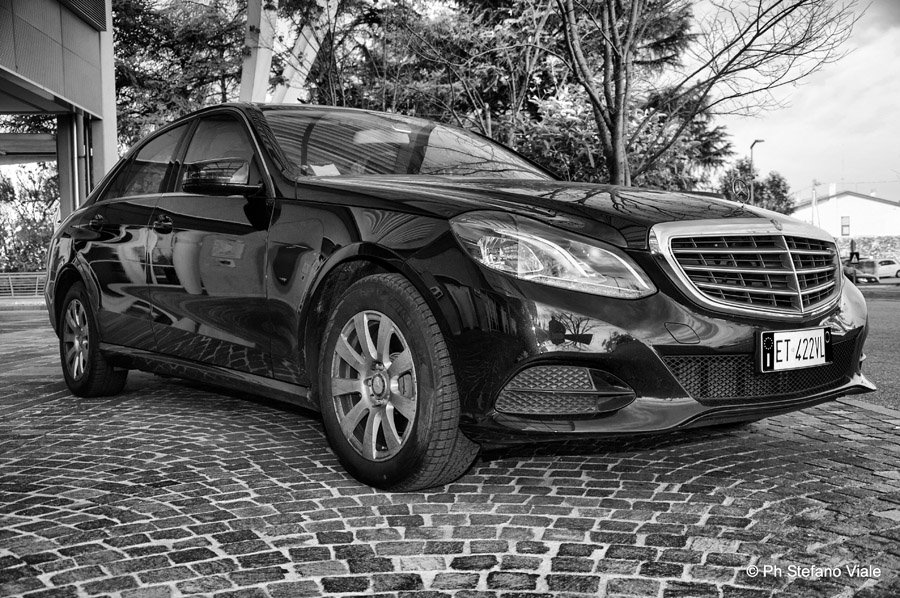 MERCEDES BENZ CLASS AND EXECUTIVE
The E Class has always expressed self-awareness, precision, respect and determination. The Sedan is distinguished by strong personality and discreet but unique elegance.
MERCEDES BENZ VITO EXTRA LONG – UP TO 8 PASSENGERS
The exemplary versatility and a space enough for 9 people, including the driver. The extra-long model allows you to load different kinds of luggage also the bulky ones like bicycles or other.
FORD TOURNEO CUSTOM – UP TO 8 PASSENGERS
Awarded in 2014 as the best van of the year among the commercial categories, Ford Tourneo Custom not only sums up the best features of the vehicles for passengers transport, but exalts them setting new standards in terms of elegance, comfort, technology and efficiency. Equipped with lateral platforms allows an easier access to the cockpit.